The directory has details of home care companies that can help with tasks in your home like tidying up and cleaning, and companies that can provide personal care like help with washing and dressing.
Most home care services charge for each visit, and it can cost more if you need support that takes two people to help.
Some of these services are registered with the Care Quality Commission (CQC). Home care companies registered with the CQC are regularly inspected for the quality of their care. Each registered home care company  has details of their CQC rating. You can find out more about how CQC rates these companies on their website.
Care Quality Commission (CQC): Services offering care in the home.
Many home care companies have agreed to meet Sheffield City Council's quality standards and have been added to the council's list of quality providers. This is called the Recognised Provider List.
Find out more about the list.
Home support providers get Recognised Provider status for certain tasks like help with everyday life chores and help with personal care.
Recognised Provider List: everyday life chores and 1 to 1 support.
Recognised Provider List: help with personal care.
There are many good sources of advice to help make buying home care easy and straightforward. Which? has an advice tool to help you choose and buy home care.
Which?: How to choose a home care service.
Charities like Age UK and Independent Age have guides and helplines giving advice on buying equipment and home care.
Age UK: Getting help at home (PDF, 3 MB).
Call: 0800 055 6112.
Independent Age: Help at home.
Call: 0800 319 6789.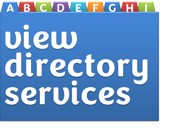 View all Sheffield home care services.
You can also download a document with contact details for all the home care companies in Sheffield.
Sheffield home care companies November 2023 (PDF, 427 KB).