Supported Living accommodation in Sheffield provides housing and support for people with a learning disability. A person has to be diagnosed with a learning disability to qualify for Supported Living (or have a similar condition such as an acquired brain injury). The accommodation varies from flats for 1 person, to small shared houses to much larger purpose built schemes.
Supported Living allows people to regain their independence in the community.  The support is tailored to each person and is suitable for all ages and a wide range of needs. For one person this may be a few hours a week of community support, for another it may be 24/7 support, and for others it may be living in a shared house with people with similar levels of need.
Many of the providers of Supported Living accommodation in Sheffield are on the Council's Supported Living Framework. This means they have agreed to meet Sheffield City Council's standards for good quality care and support that is centred around the person. They are also regularly monitored by the Council. The standards help make sure people are supported to achieve their goals.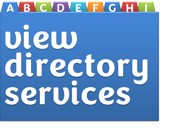 View all services in the directory for supported living.
Last updated: